Indian seeder Candle stand 209061-5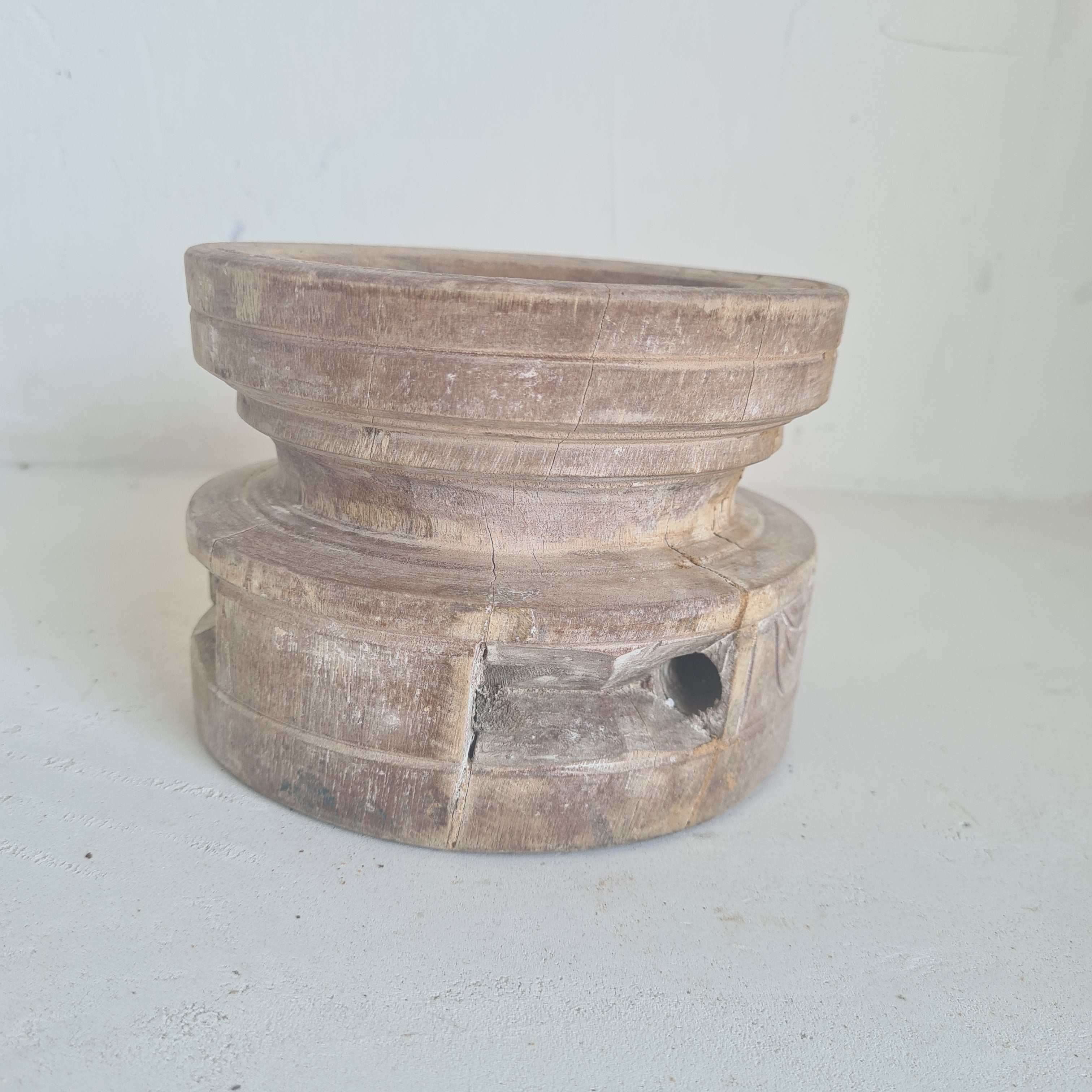 Designer: Alabaster Trader
These old candle holders are made from seeders (old pieces of farming equipment used to sow seeds) from India. Each is unique in its carving and size. They have been given a chalky wash and are quite heavy and chunky. Mix and match - we love a cluster of three.
Measurements:  aprox. 14 cm (L) x 14.5 cm (H) x 10.5 cm (W)
*please note, as these are vintage pieces imperfections are expected. These " imperfections" are to be celebrated as part of the history of each individual piece, and add to their story and character.