Indian Vintage Aala 256743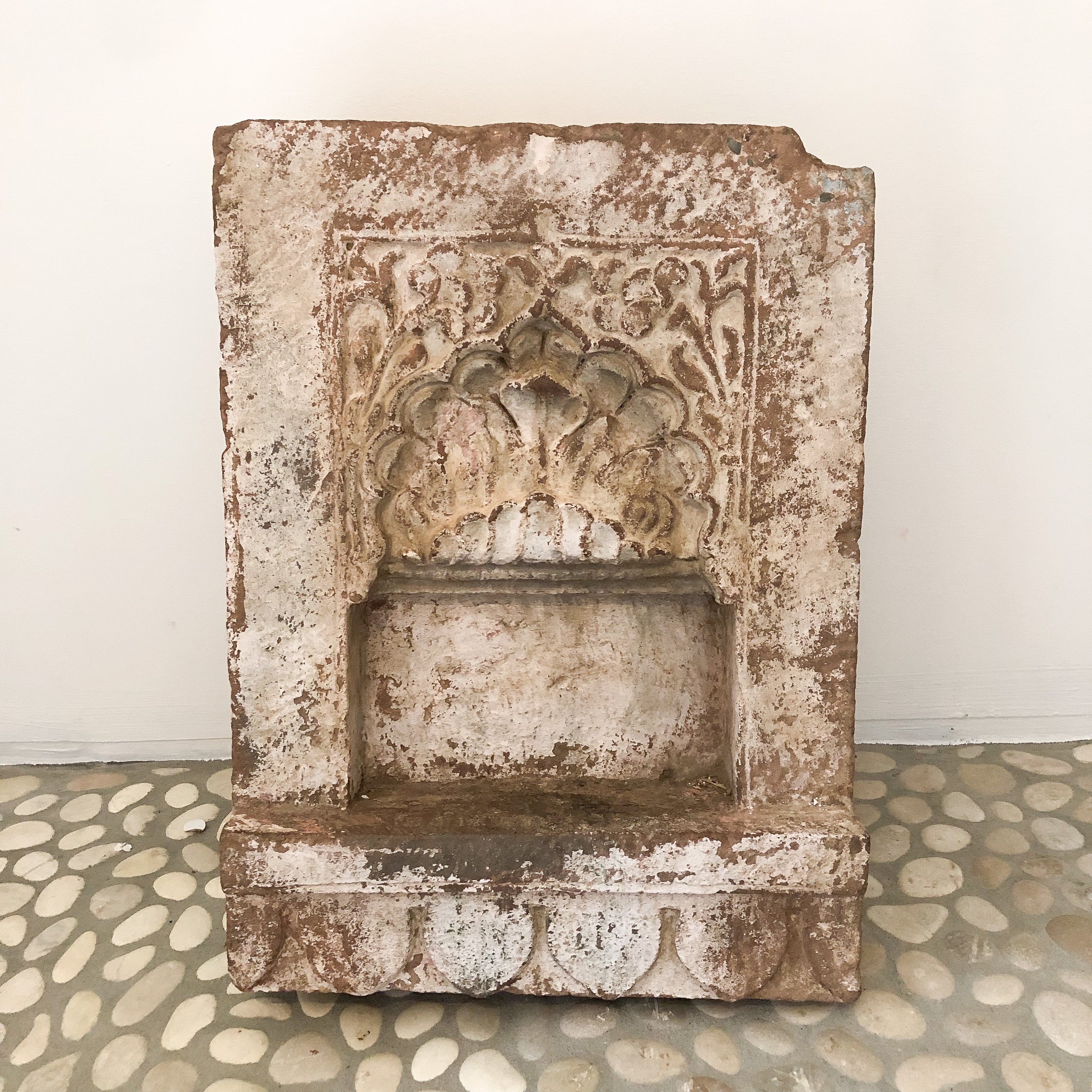 Designer: Alabaster Trader
This one of a kind Aala or temple alter is made from stone, and traditionally used in Indian ceremonies for offerings and worship.

Dimensions: 47cm long x 35cm high x 15cm deep.
Please note these are very heavy, if the freight quote from our provider is significantly higher, we will contact you for your approval.
Please note, as these are vintage pieces imperfections are expected. These       "imperfections" are to be celebrated as part of the history of each individual piece, and add to their story and character.