Vintage Parat Dishes 218250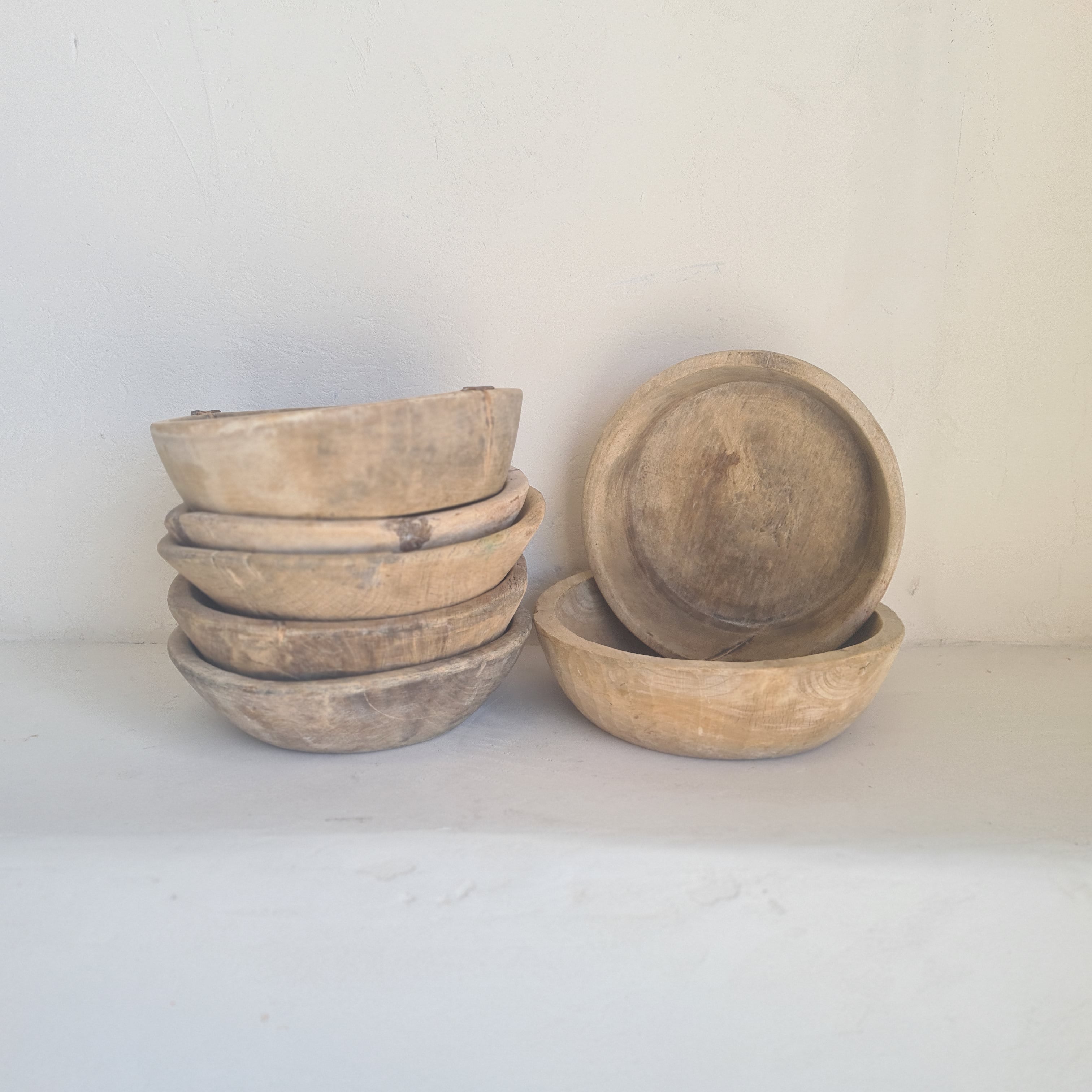 Designer: Alabaster Trader
These are original old Indian Parat bowls made from seasoned teak. Each one has its own character and story.
Approx 30cm x 10cm, there are 16 available.
Please get in touch to select a particular bowl & confirm measurements.
*please note, as these are vintage pieces imperfections are expected. These " imperfections" are to be celebrated as part of the history of each individual piece, and add to their story and character.