Vintage Indian Scalloped bowl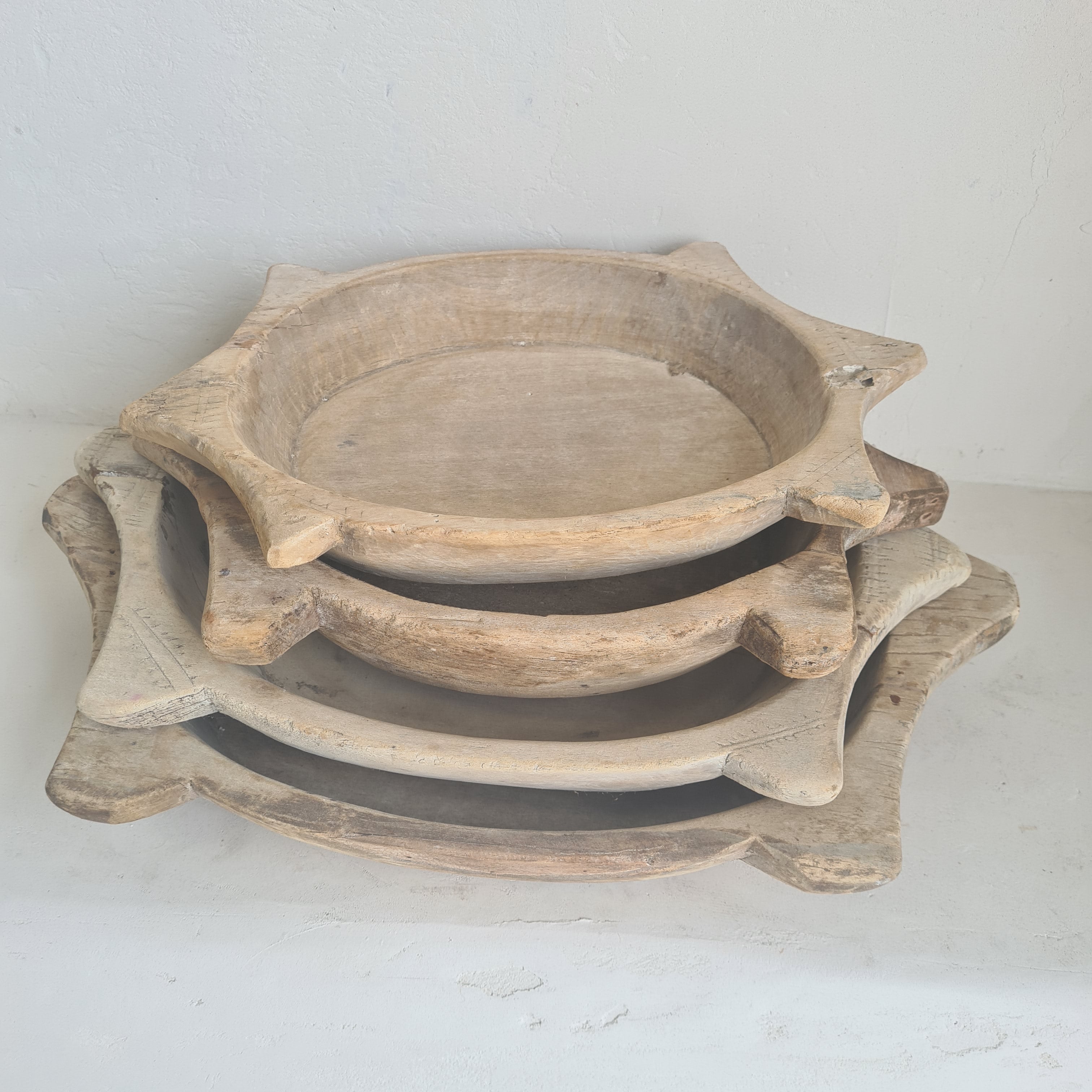 Designer: Alabaster Trader
These beautiful old bread bowls are from the village kitchens of North West India. We have had them bleached to obtain the beautiful soft alabaster signature colour. Each one is unique and full of character. They look great with candles and small homewares displayed in them on a table /coffee table.
measurements: ( all to furtherest points) aprox  51cm long x 37cm wide x 6.5cm high, there are multiple of these so please get in touch if you want to choose a specific bowl/ confirm exact measurements.
*please note, as these are vintage pieces imperfections are expected. These " imperfections" are to be celebrated as part of the history of each individual piece, and add to their story and character.