Vintage Indian Pot 252312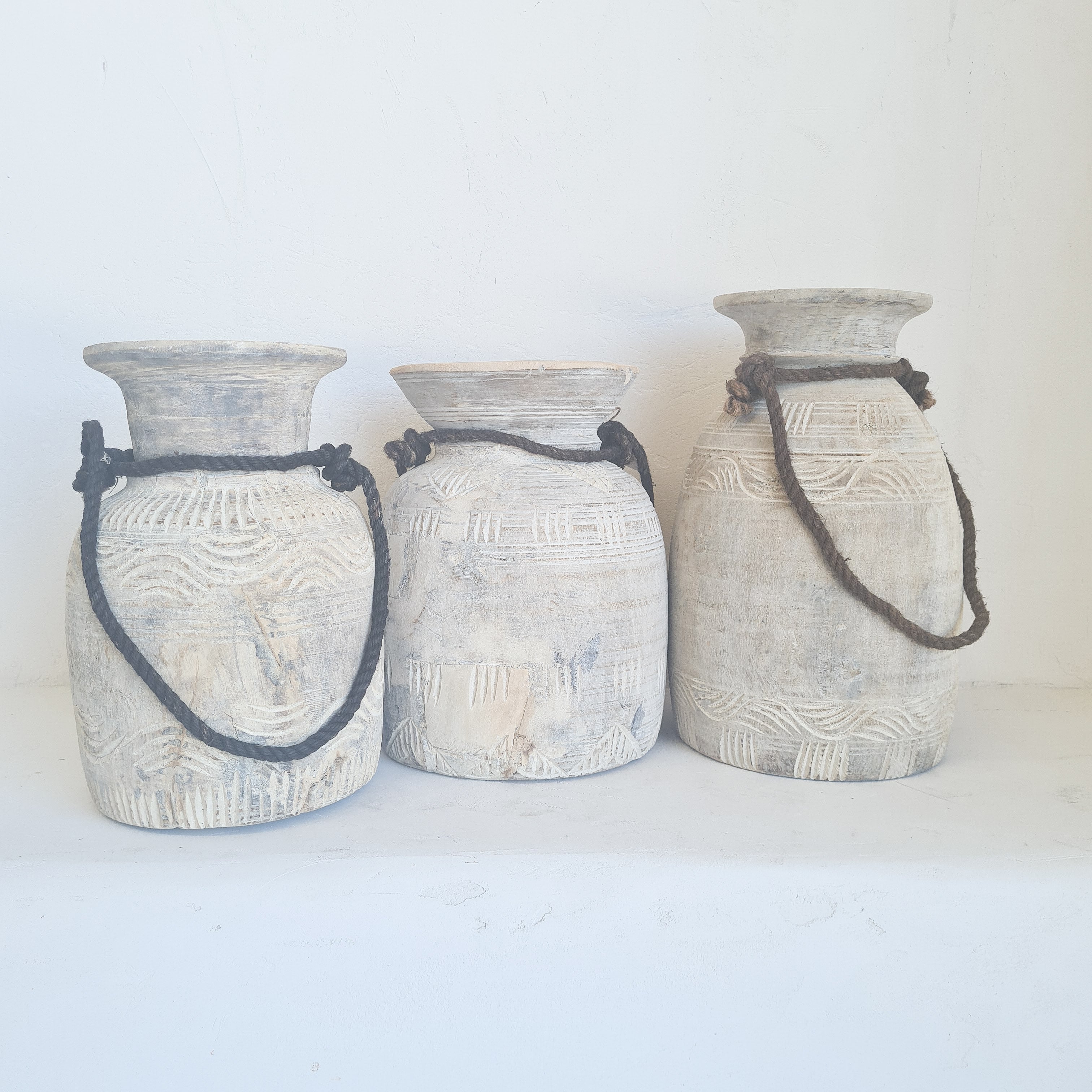 Designer: Alabaster Trader
THIS ITEM IS A PRESALE DUE EARLY JULY
These one off, vintage pots were sourced in north west India. Originally used in traditional family kitchens, to store oil, or other household goods, these hand carved teak pots would have many a story to tell. The pots history and age is  evident in their bleached weathered patina and light distressing. the  etched carving unique on each pot is unique to its owner. Use them grouped together in various sizes, with a dried arrangement of palm fronds or florals or display in the kitchen to house cooking utensils.
Dimensions: 33cm high x 21cm wide X 21cm deep There are multiple of these available, please get in touch is you would like to choose a specific one/check exact measurements.
*Please note, as these are vintage pieces imperfections are expected. These " imperfections" are to be celebrated as part of the history of each individual piece, and add to their story and character.