Indian Vintage Tray with handle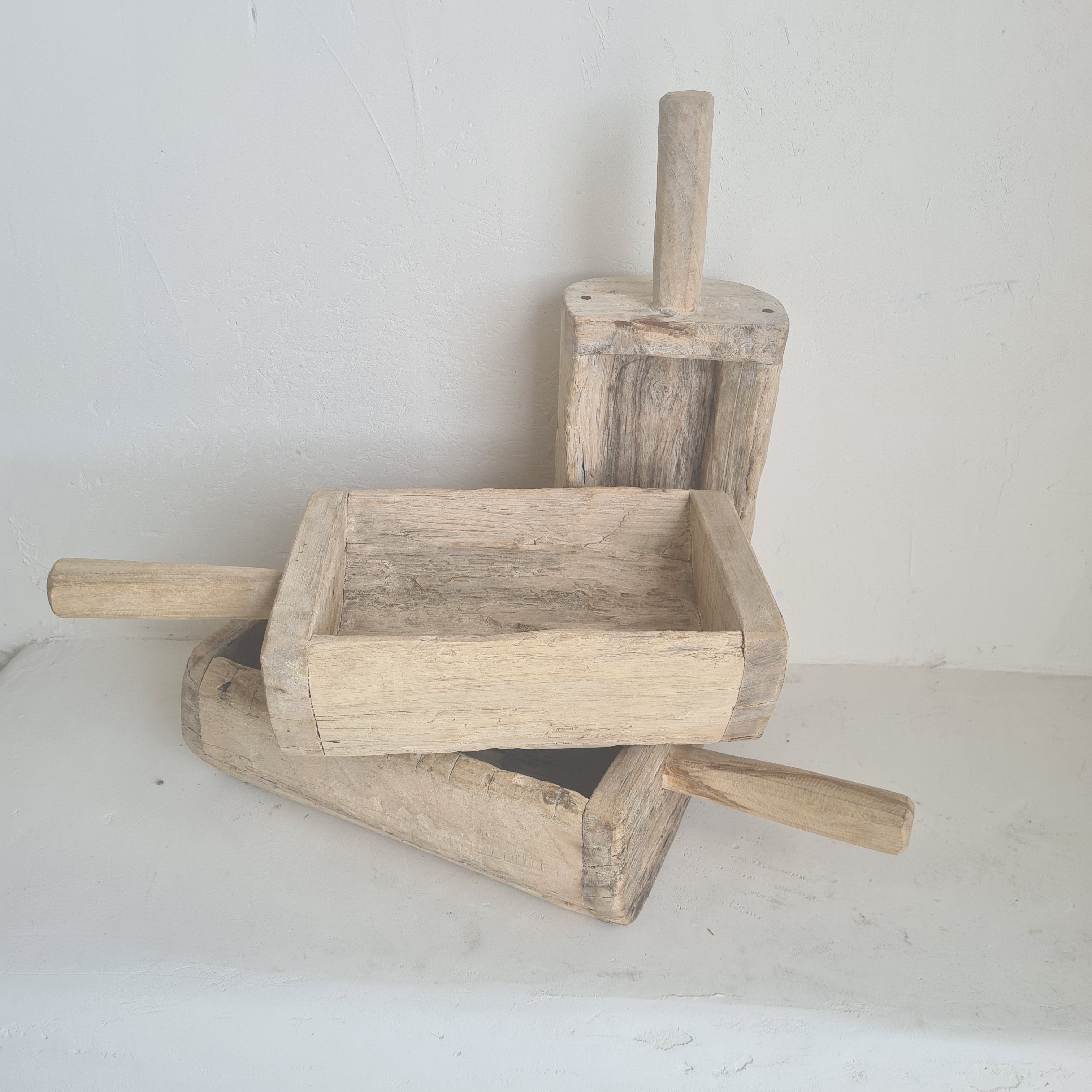 Designer: Alabaster Trader
A unique hand carved tray, these are traditionally used by Indian women in a traditional kitchen.  They look beautiful when filled with clusters of candles or display items on a coffee table, as a catch all on an entrance table or as a functional fruit bowl.
 measurements: 43cm long x 18cm deep x 11.5cm high. There are multiple of these, so please get in touch if you would like to select a particular tray /  confirm exact measurements.
*please note, as these are vintage pieces imperfections are expected. These "imperfections" are to be celebrated as part of the history of each individual piece, and add to their story and character.