Indian Vintage paddle/ board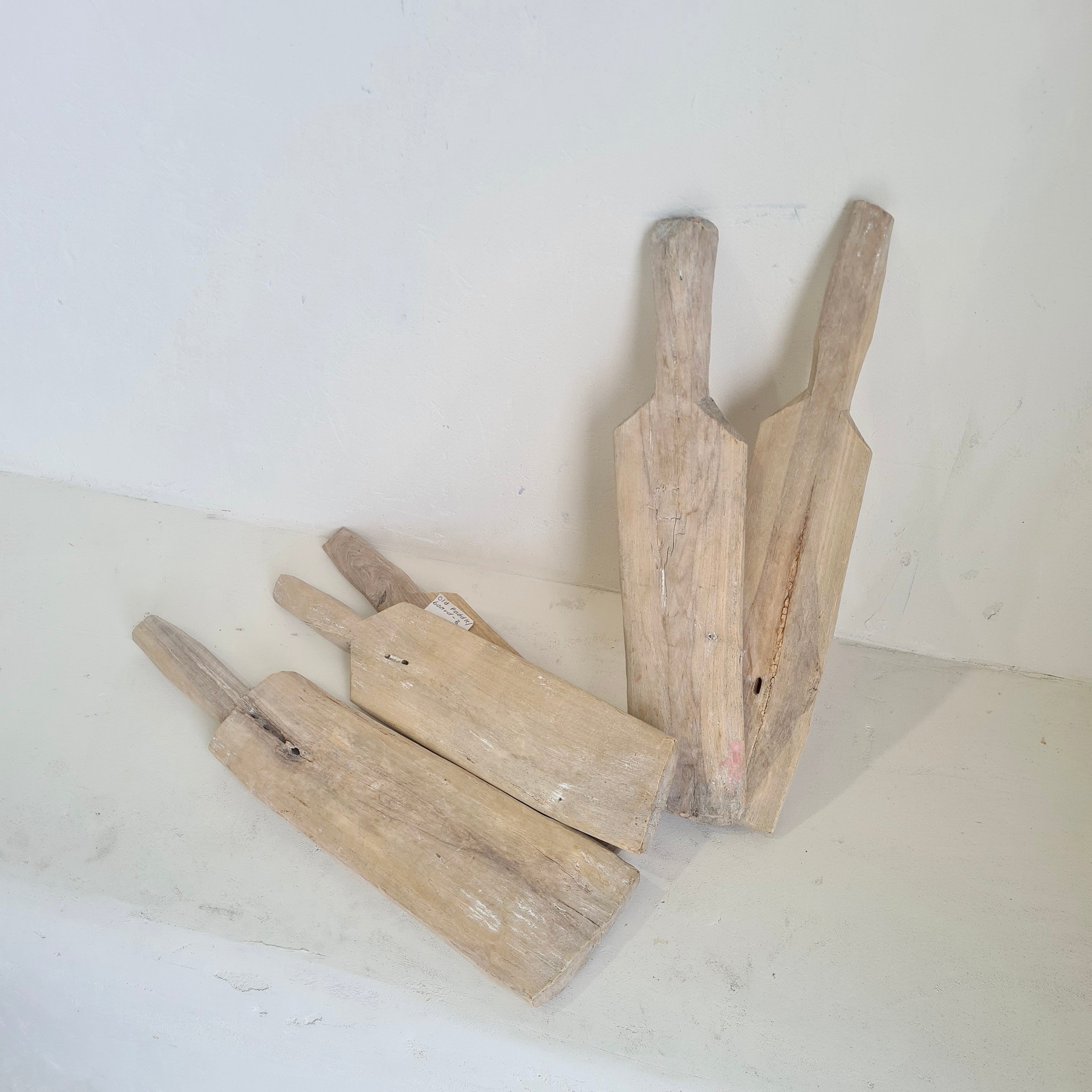 Designer: Alabaster Trader
Sometimes called battledores, these wooden boards/ paddles, were traditionally used to beat and stir  clothing during washing, often times along a creek or stream. They are great in a kitchen, used as a candle board or simply as a display piece.

Measurements: aprox 42cm  long x 8.5cm wide x 3cm deep, there are 4 of these so please get in touch if you would like to choose a particular paddle/ check exact measurements.
*please note, as these are vintage pieces imperfections are expected. These " imperfections" are to be celebrated as part of the history of each individual piece, and add to their story and character.