Indian Console 236853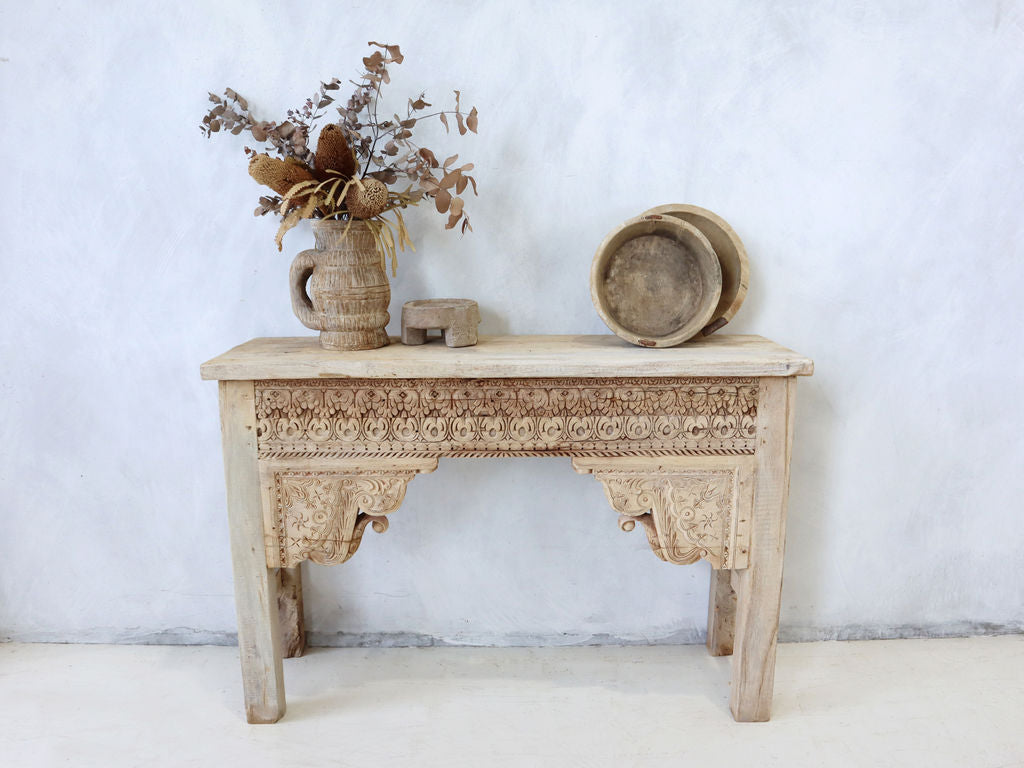 Designer: Alabaster Trader
This one of a kind console is made with old recycled hand carved panels. The timber has been stripped of all colour to give it a bleached weathered appearance. A beautiful entrance piece or a statement anywhere in your home.
Dimensions: 82cm (h) x 122cm (l) x 38cm (W)
*please note, as these are vintage pieces imperfections are expected. These " imperfections" are to be celebrated as part of the history of each individual piece, and add to their story and character.