Carved Vintage Indian Utensil Holder 214550- 6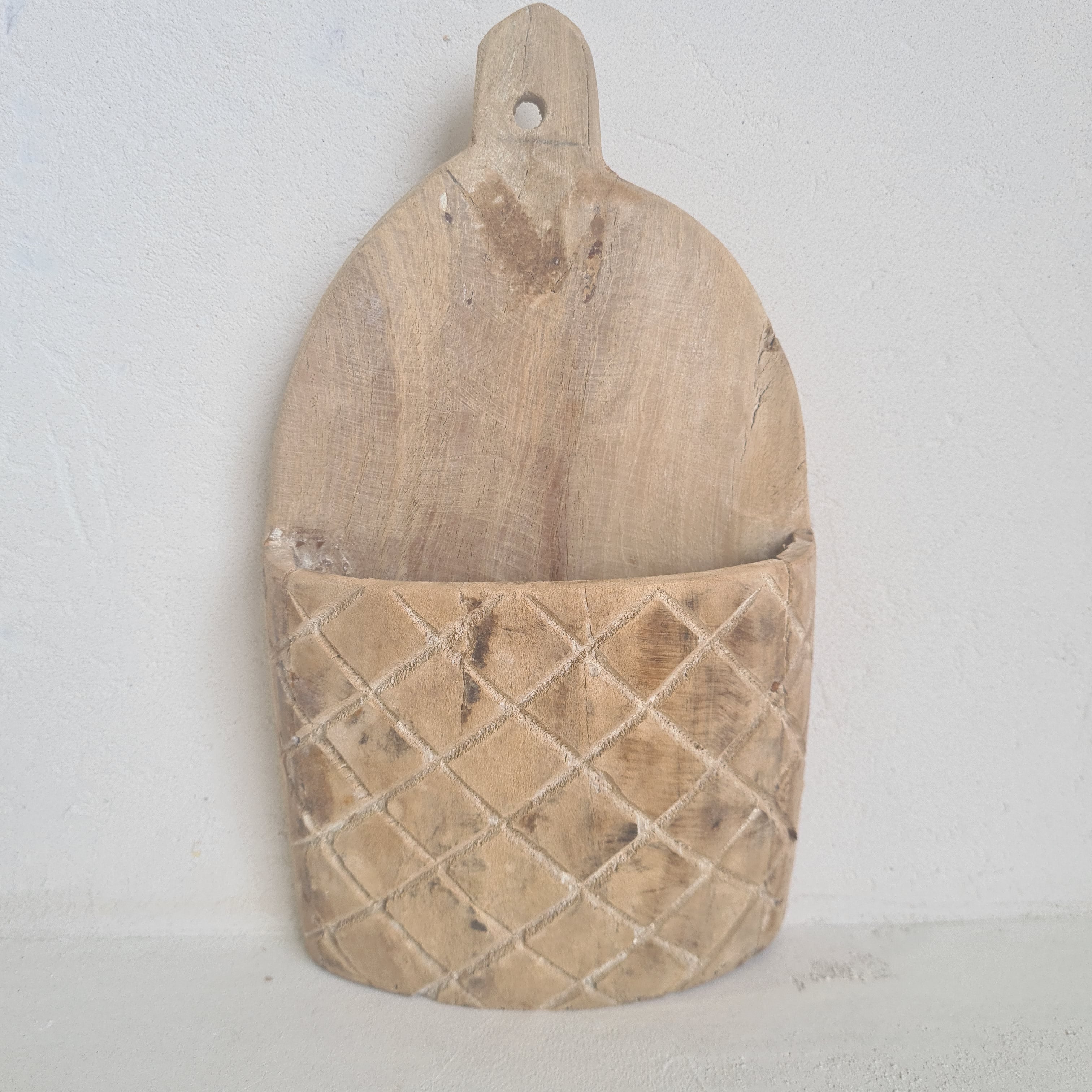 Designer: Alabaster Trader
These utensil holders, are one of a kind, uniquely carved from teak. They have a hole at the top so they can be nailed/screwed to your wall and can hold things such as cooking utensils (small), pencils, flowers and so much more. 
Dimensions: 25.5cm high x 14.5cm wide x 5cm deep
*please note, as these are vintage pieces imperfections are expected. These "imperfections" are to be celebrated as part of the history of each individual piece, and add to their story and character.