Indian Clay Pot 267841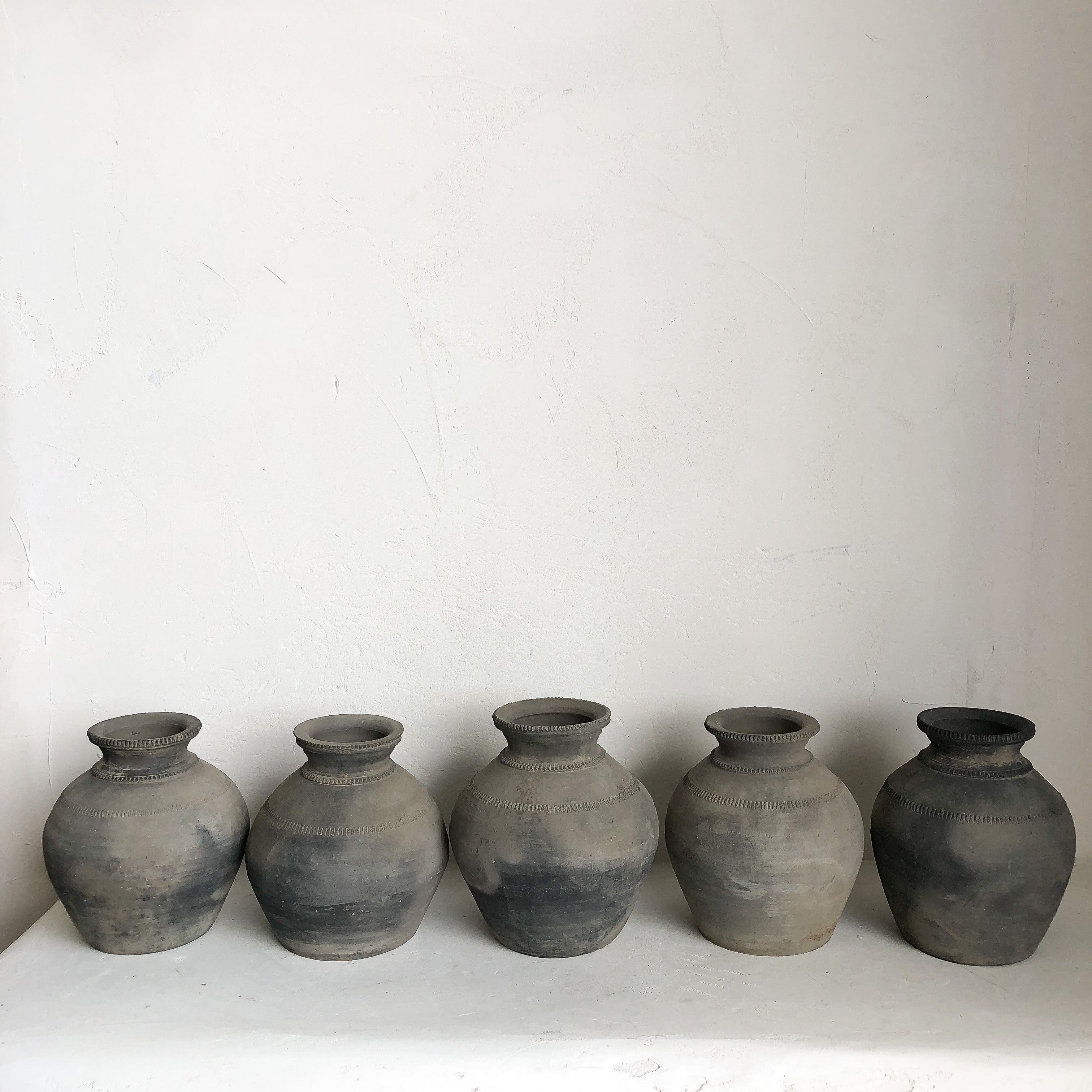 Designer: Alabaster Trader
Clay pot in Charcoal black, use them clustered in a group of 3, place a dried arrangement inside or even use as a unique holder.

 Dimensions: 23cm (H) x 22cm (L) X 22cm (W) There are multiple of these available, please get in touch is you would like to choose a specific one/check exact measurements.
*Please note, as these are vintage pieces imperfections are expected. These " imperfections" are to be celebrated as part of the history of each individual piece, and add to their story and character.