PRESALE Vintage Indian Mirror 201246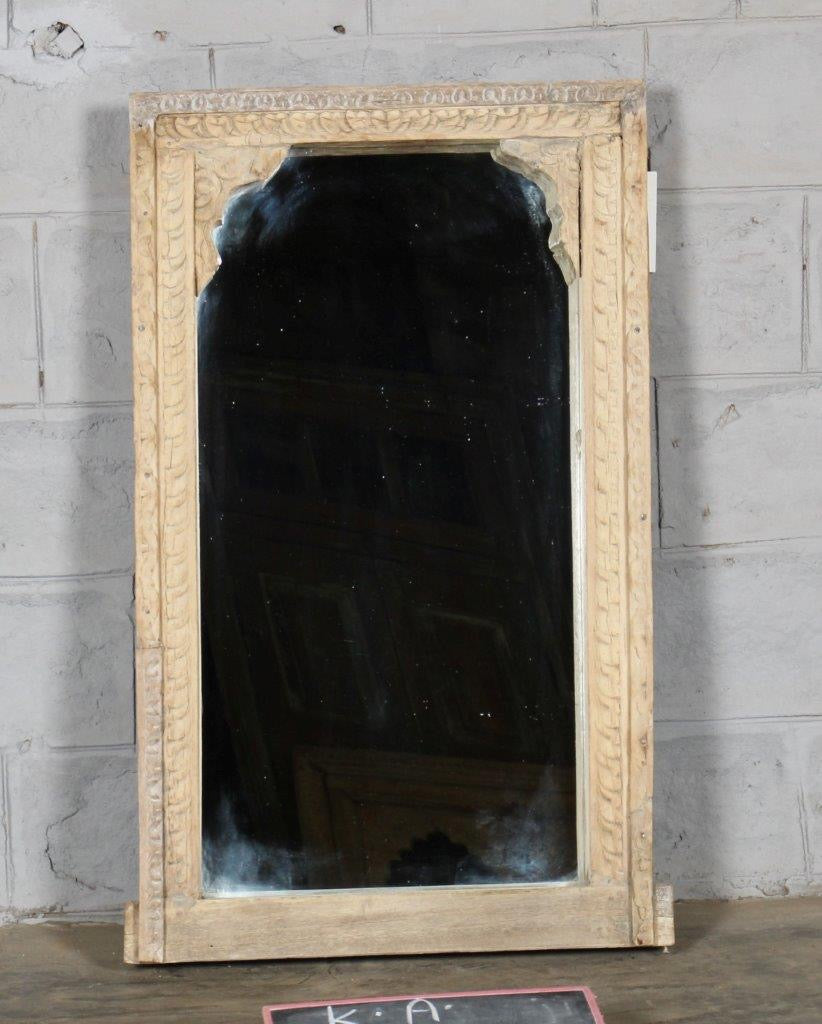 Designer: Alabaster Trader
Please note this is a presale item due late November
This Vintage one of a kind mirror, sourced in North West India, is made using an old window frame, It has beautiful intricate hand carved details. Made from teak and bleached to create a soft light patina, It can mounted to a wall or used  leaning on a console, buffet or bench. This size would make a great vanity mirror, but would create impact in any area of your home.

Dimensions: cm high x cm wide x cm deep
Freight is $150 to most locations. Please note that if the freight quote from our provider is significantly higher (for rural areas, WA, TAS etc), we will contact you for your approval.
*please note, as these are vintage pieces imperfections are expected. These " imperfections" are to be celebrated as part of the history of each individual piece, and add to their story and character.