Vintage Indian Damchiya 234651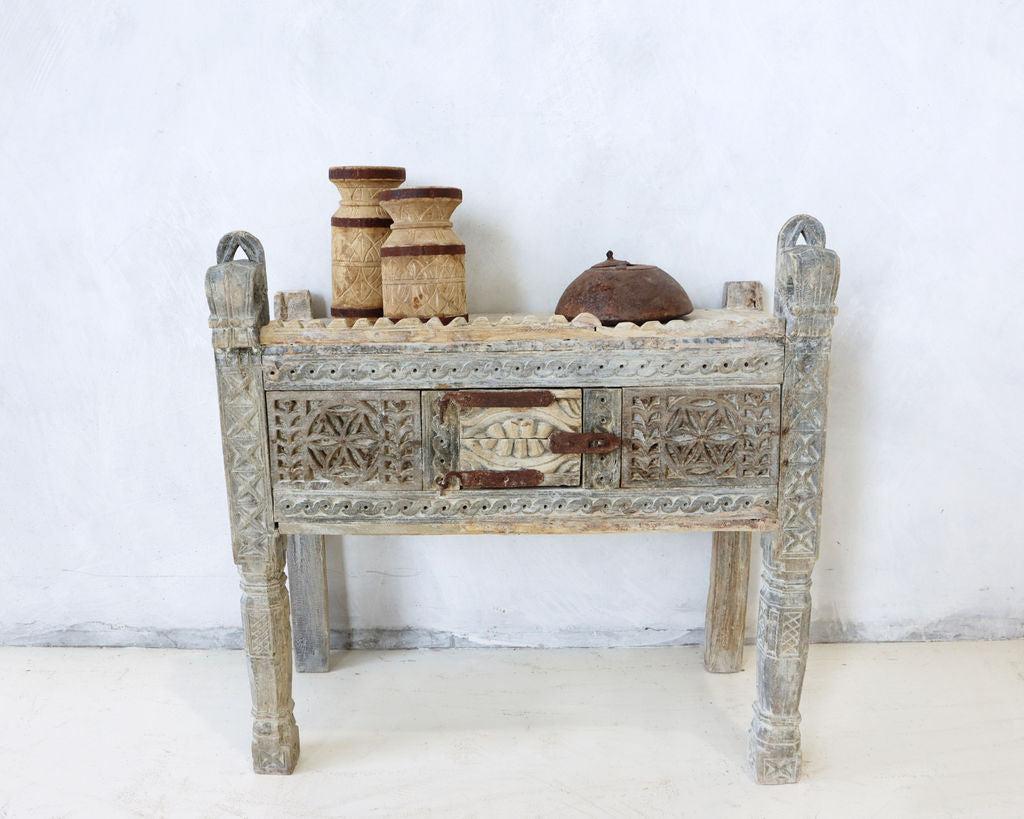 Designer: Alabaster Trader
This Damchiya is an original old, one off piece. Sourced from north west India, they are RARE!, and becoming increasingly hard to come by. This Damchiya, has been hand carved in beautiful detail, from teak that has been stripped of all colour and bleached to obtain the "alabaster finish" you see. 
Dimensions: 76cm (L) x 77cm (H)x 35cm(W) to furtherest points

*please note, as these are vintage pieces imperfections are expected. These " imperfections" are to be celebrated as part of the history of each individual piece, and add to their story and character.