PRESALE Vintage Indian temple 283193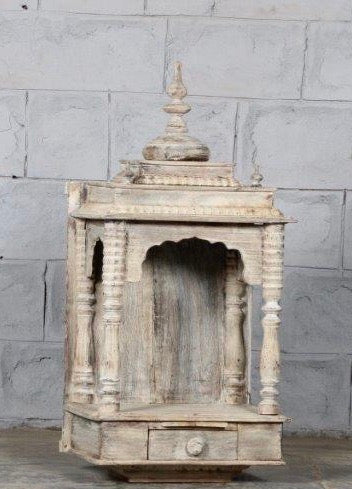 Designer: Alabaster Trader
Please note this item is a presale due late November
These one off, Indian alter sourced in north west India. Would have traditionaly been used in daily prayer & meditation, where regular offerings of incense, food and flowers were made. it's age is  evident in it's bleached weathered patina and light distressing. this particular one has simple etched carving unique to its owner, and a tiny draw. 
 Dimensions:  69cm high x  32cm wide x   22cm deep
*Please note, as these are vintage pieces imperfections are expected. These " imperfections" are to be celebrated as part of the history of each individual piece, and add to their story and character.