PRESALE Indian Vintage Masala box 275719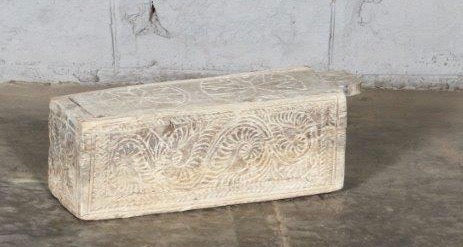 Designer: Alabaster Trader
PLEAS NOTE THIS ITEM IS A PRESALE, DUE LATE NOVEMBER
This original masala box  from North West India, was traditionally used to store Chai masala tea leaves. It is handmade using teak timber, carved with beautiful intricate designs and bleached to give our signature, weathered, light "alabaster " look. 

Dimensions:  11 cm high x 31cm wide  x 10cm deep
Freight is $12 to most locations. Please note that if the freight quote from our provider is significantly higher (for rural areas, WA, TAS etc), we will contact you for your approval.
*please note, as these are vintage pieces imperfections are expected. These " imperfections" are to be celebrated as part of the history of each individual piece, and add to their story and character.