Vintage Indian mirror 244430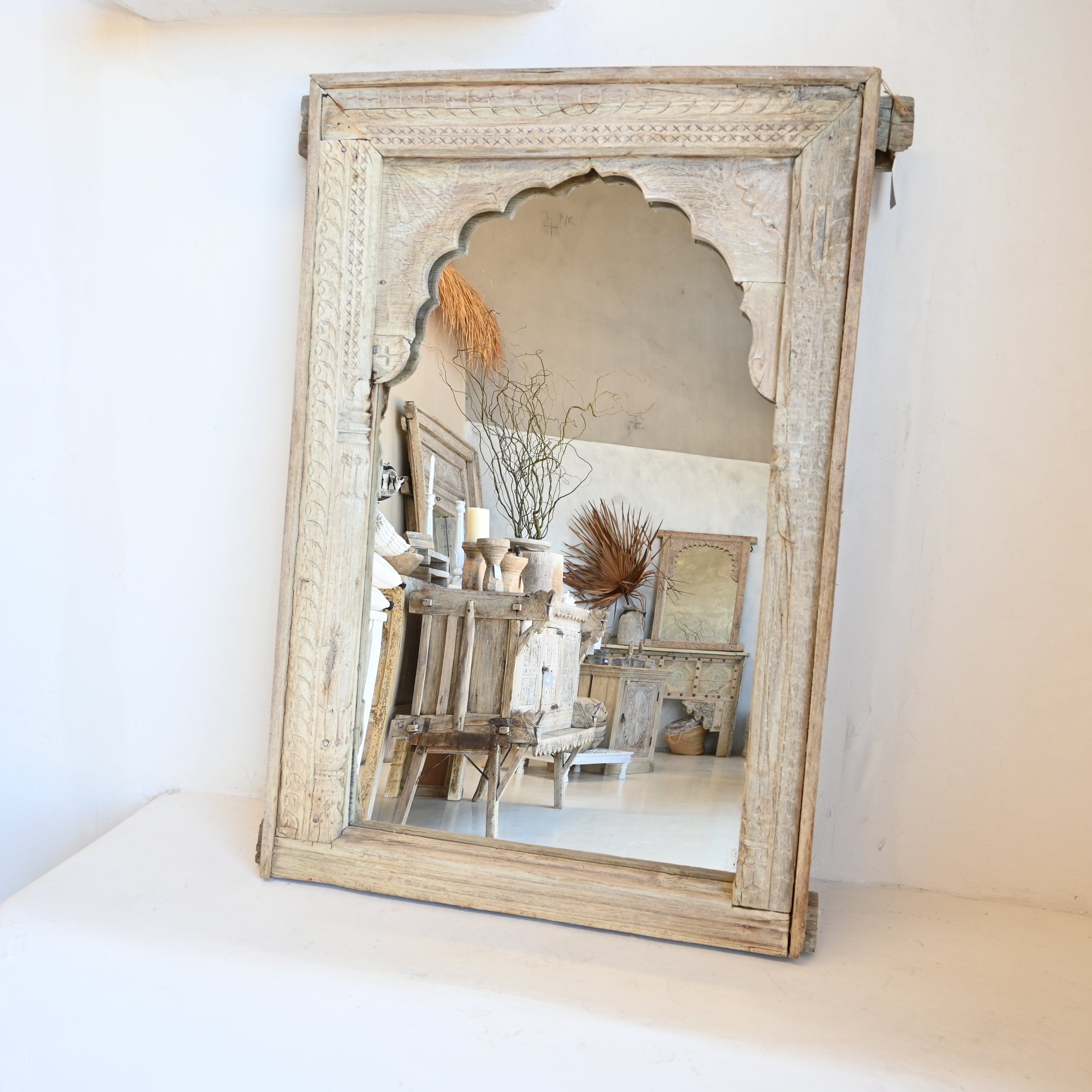 Designer: Alabaster Trader
This Vintage mirror is one of a kind. Sourced in North West India, and made using an old window frame. It has an arch decorated with beautiful intricate hand carved  details. Made from teak and bleached to create a soft light patina, It can be hung, or used free standing, and would look beautiful in an entrance above a console or in a bathroom above a vanity.
Dimensions: 107cm high x 71.5cm/ 79cm wide x 10cm deep
*please note, as these are vintage pieces imperfections are expected. These      "imperfections" are to be celebrated as part of the history of each individual piece, and add to their story and character.