Indian Vintage large Ukhali Pot 3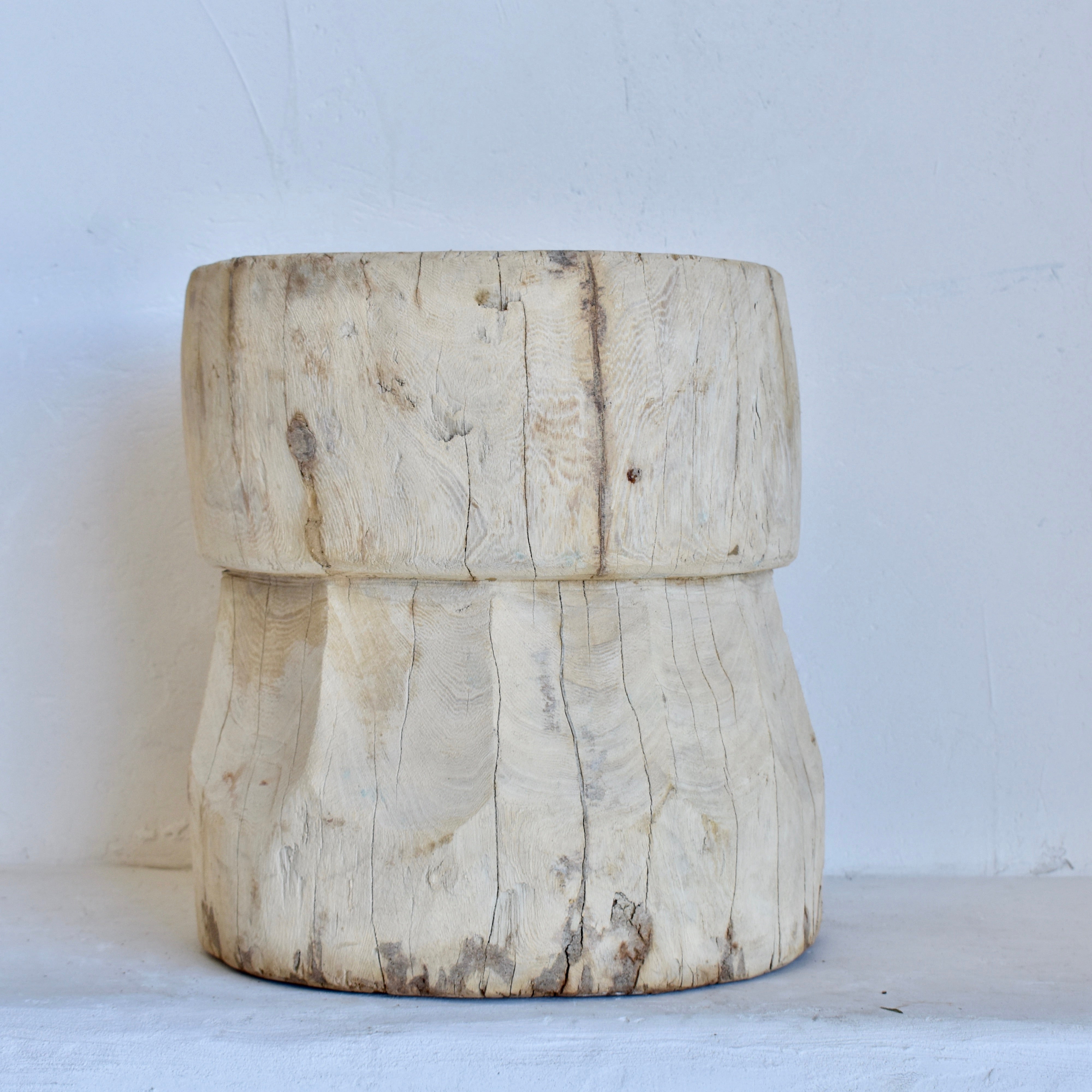 Designer: Alabaster Trader
This is an original ukhali pot from North West India, like a mortar and pestle used to grind grains. It has been bleached to obtain a soft creamy patina, that lets the natural grain of the raw timber shine.
use it for a dried floral arrangement, a pot plant holder, a candle holder or grouped together with other pots, in various shapes and sizes. They also looks  great in the kitchen to store grains or cooking utensils.
Dimensions: 32.5cm (L) x 37cm (H)  x 32cm (W)
*please note, as these are vintage pieces imperfections are expected. These " imperfections" are to be celebrated as part of the history of each individual piece, and add to their story and character.