Vintage Indian 3 wall hook 199972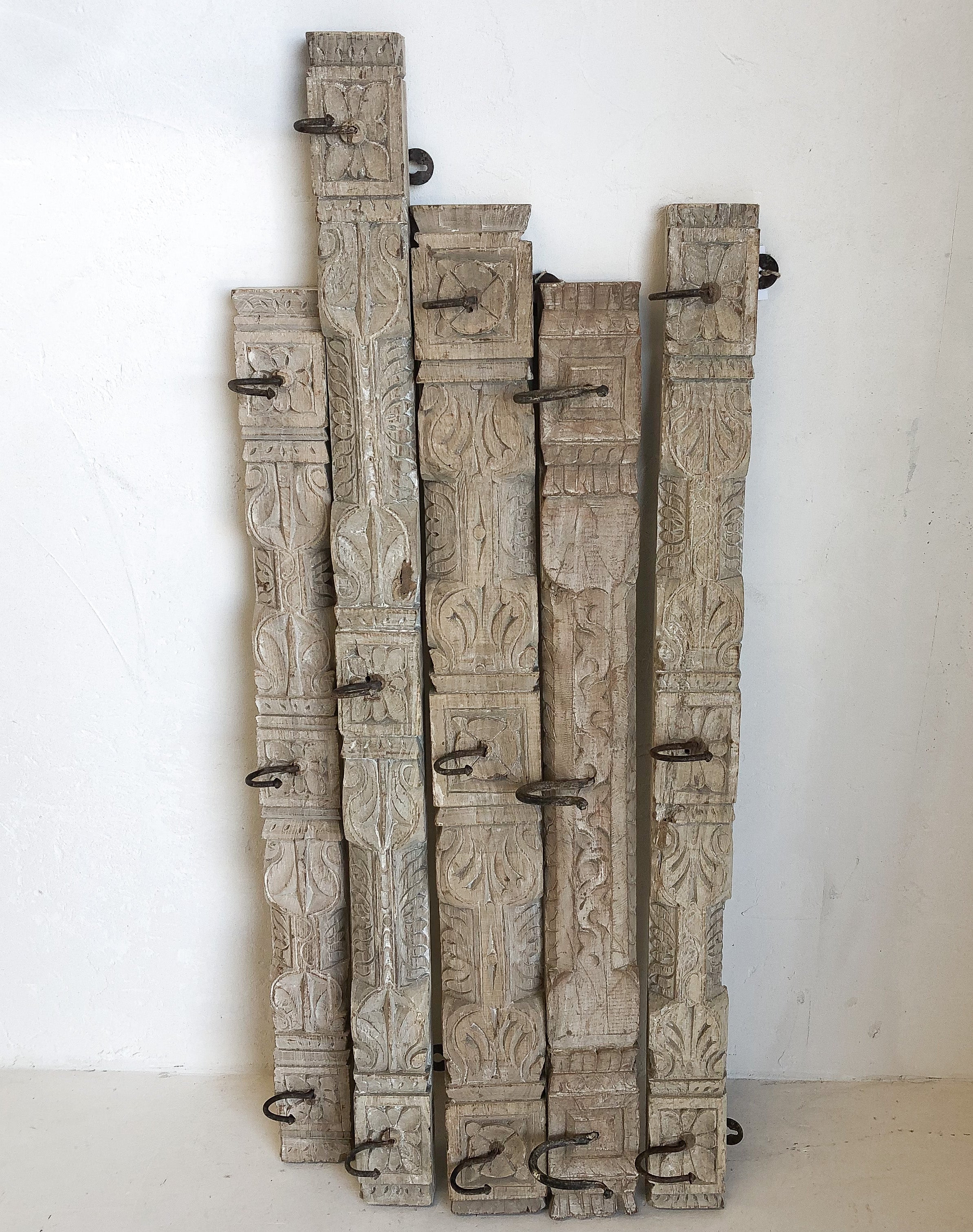 Designer: Alabaster Trader
These beautiful, one of a kind hooks are made from old carved panels. They are all individual and each has detailed hand carving. they are perfect for hanging jewellery, hats, hand/bath towels or utensils in the kitchen.

Dimensions: approx.31cm (L) x 6cm (H) x 7cm (W)

there are multiple of these available, all with varying carvings. Please get in touch if you would like to choose a specific one, check measurements.
*please note, as these are vintage pieces imperfections are expected. These "imperfections" are to be celebrated as part of the history of each individual piece, and add to their story and character.