PRESALE Indian Console 278352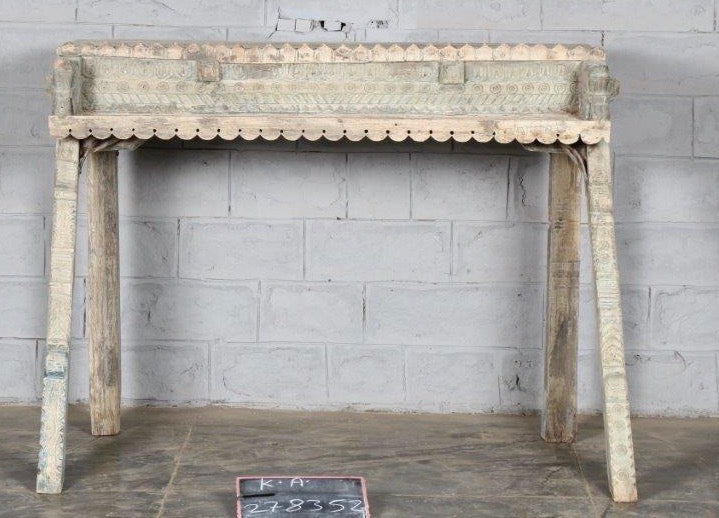 Designer: Alabaster Trader
PLEASE NOTE THIS IS A PRESALE ITEM, DUE IN LATE NOVEMBER
This one of a kind console is made with an original piece from a vintage carved panels. We use recycled, reclaimed timber to build the top and sides around the original pieces to repurpose it as a console to be enjoyed for many years to come.
Dimensions: 89cm high x 116cm wide x 63cm deep
*please note, as these are vintage pieces imperfections are expected. These " imperfections" are to be celebrated as part of the history of each individual piece, and add to their story and character.