Original Damchiya white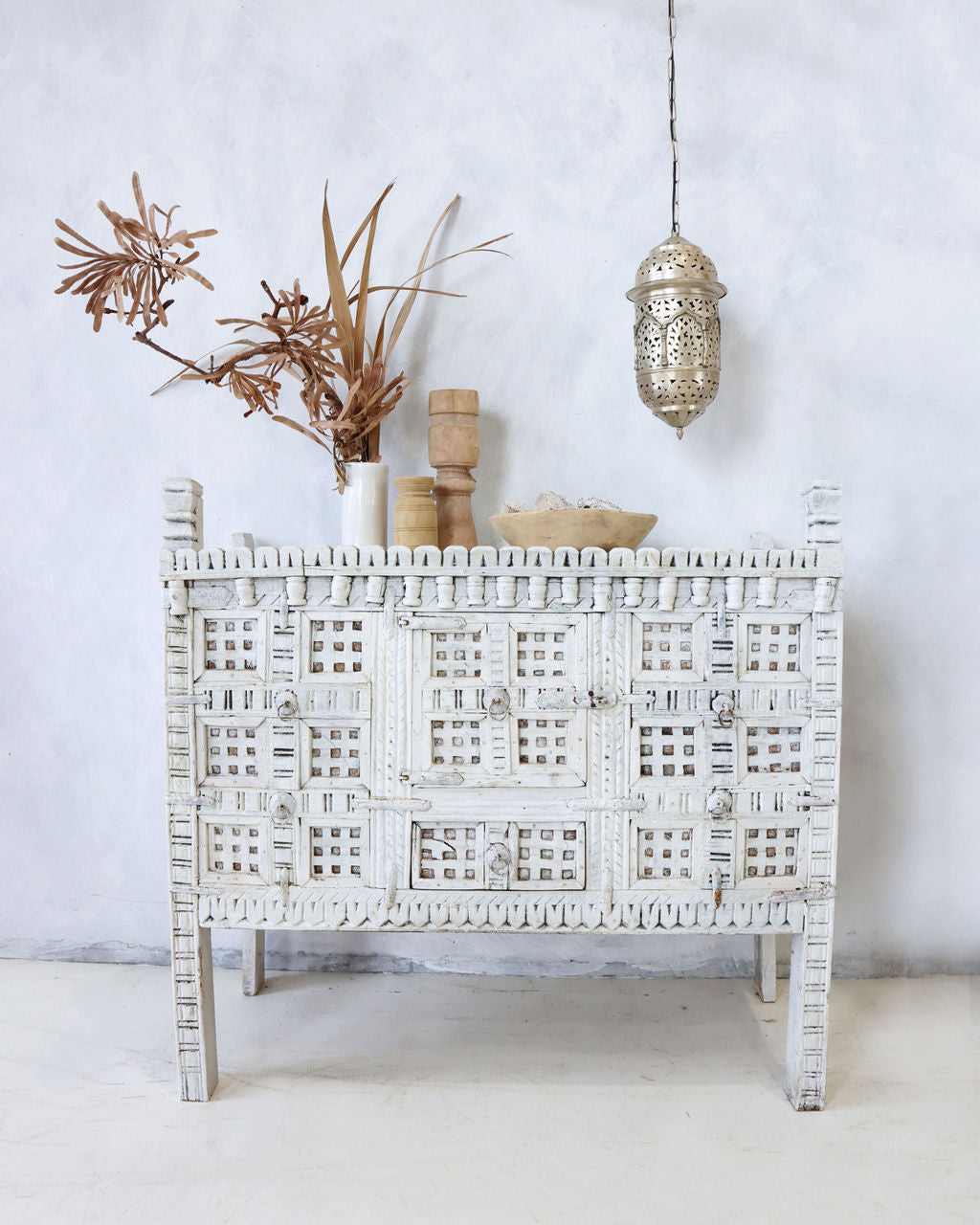 Designer: Alabaster Trader
This is a rare and ornate original Indian damchiya. It has one central door and a draw. This piece would make a beautiful unique vanity, or a statement wherever you chose to feature it.
Dimensions: 108cm (L) x 104cm (H) (highest point) x 51cm (W) (widest points sticking out at the front)
*please note, as these are vintage pieces imperfections are expected. These " imperfections" are to be celebrated as part of the history of each individual piece, and add to their story and character.