Indian Vintage candle holder 242060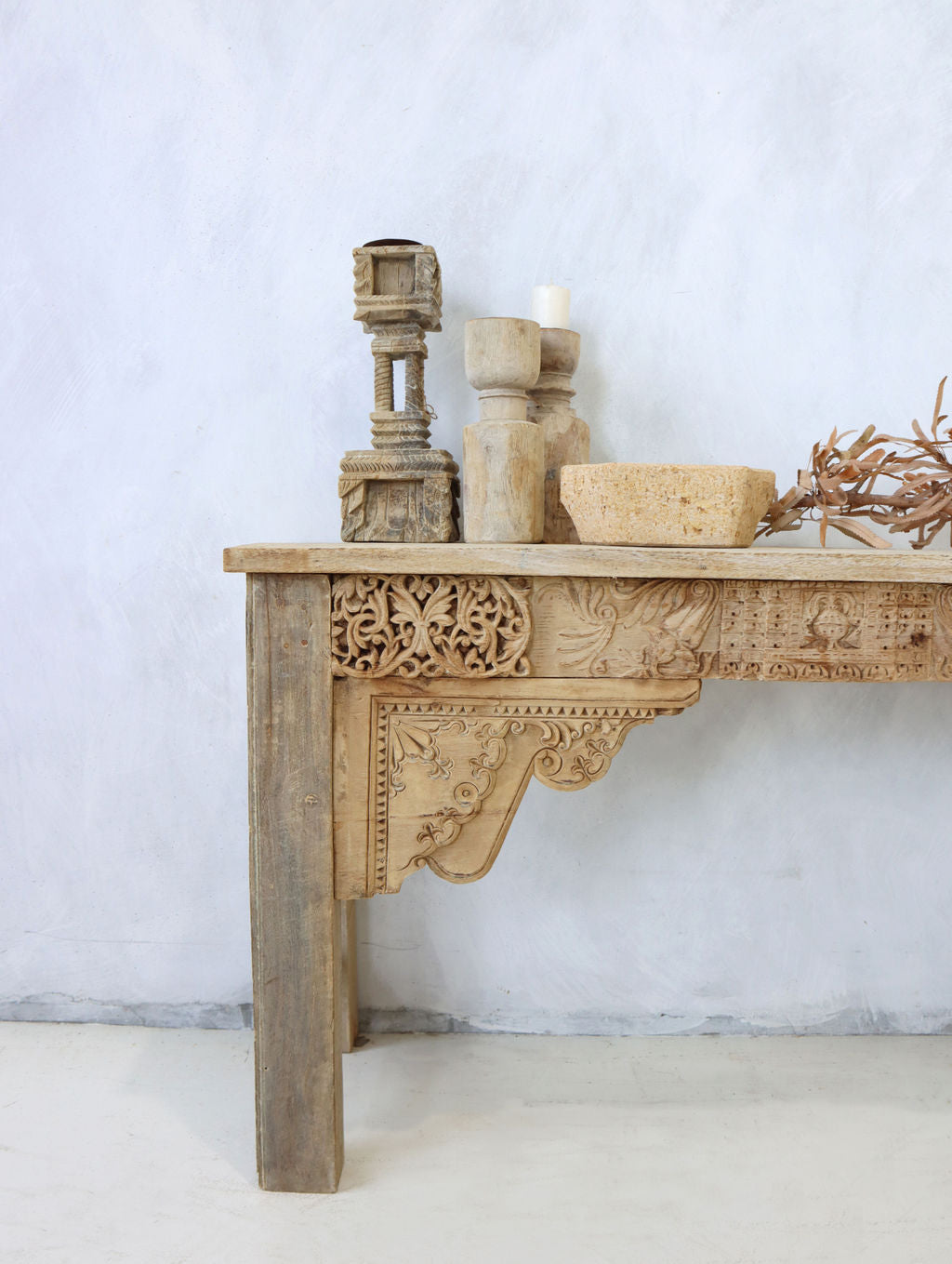 Designer: Alabaster Trader
This is a one of a kind candle holder, it is made from an old table leg, and has unique  hand carved details. This candle stand would look great  grouped together with other candle holders in a few varying sizes, on a buffet or table, or singularly placed with a vase or other grouped homewares.
Dimensions: 41cm high x 15cm long x 15cm wide
please note, as these are vintage pieces imperfections are expected. These       "imperfections" are to be celebrated as part of the history of each individual piece, and add to their story and character.